At Sharp & Fellows, we're committed to providing quality services to all of our industry track owners and railroad clients. Our extensive knowledge and expertise in the railroad contracting industry ensures that your project will be completed meticulously and diligently. The proof is in the results. Check out our catalog of railroad services we have to offer. Whether you need tracks constructed, repaired, removed, designed, or inspected we've got you covered.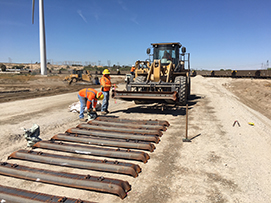 Railroad Track Construction
Large railroad construction jobs or small railroad jobs, we can do them all. When you're looking for railroad contractors who can affordably design, construct and help maintain your railroad track, search no further than Sharp and Fellows.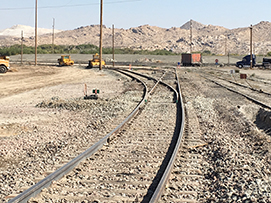 Railroad Track Inspection & Lubrication
When you need a railroad track inspection, look no further than Sharp & Fellows. We're FRA qualified and we can provide you with detailed inspection reports, repair proposals and even budgeting suggestions for future improvements. We also provide monthly turnout inspections and reports, and we can clean, lubricate and adjust turnouts and derails for you.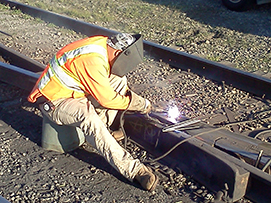 Railroad Track Maintenance
The best way to prevent breakdowns is to keep your railroad track well maintained. We provide monthly track maintenance services to help protect your track and save you from having to deal with costly emergency repairs. Plus, we're really here for you 24/7!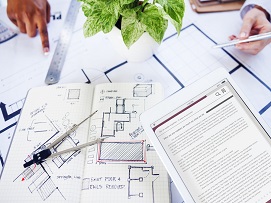 Track Design
If you're in need of a new track, the first step is starting your track design. At Sharp and Fellows, we've got a team of designers waiting to assist you with all your track design needs. We can also complete preliminary feasibility studies and conceptual designs to assist you in getting exactly what you want.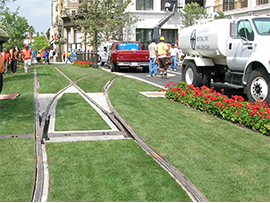 Amusement & Trolley Tracks
When you're looking for unique track designs or you need help with the construction of amusement train tracks, narrow gauge track or trolley tracks, look no further than Sharp and Fellows.
If you have any questions about our services, feel free to give us a call today at 310-323-7784 for friendly and knowledge customer service.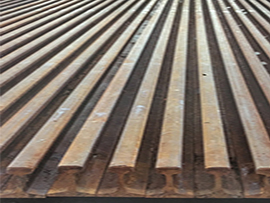 Track Materials
We really can do it all here, which is what allows us to focus on providing you with great customer service to go along with our low prices. We maintain a large inventory of most rail sections in stock as well as the matching OTM and hard to find specialty items.
Track Removal
Our specialists are familiar and experienced with track removal equipment and the track removal process. Whether you just need help on a particular phase or you want us to handle it from top to bottom, we can help you remove your rail and salvage the track to be reused or recycled.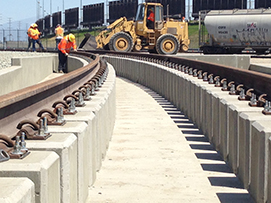 Special Construction
We have designed and constructed several special track projects such as containment structures, unloading pits, railroad scales, retaining walls, turnouts and the like. Call us today if you need our services, we can help!